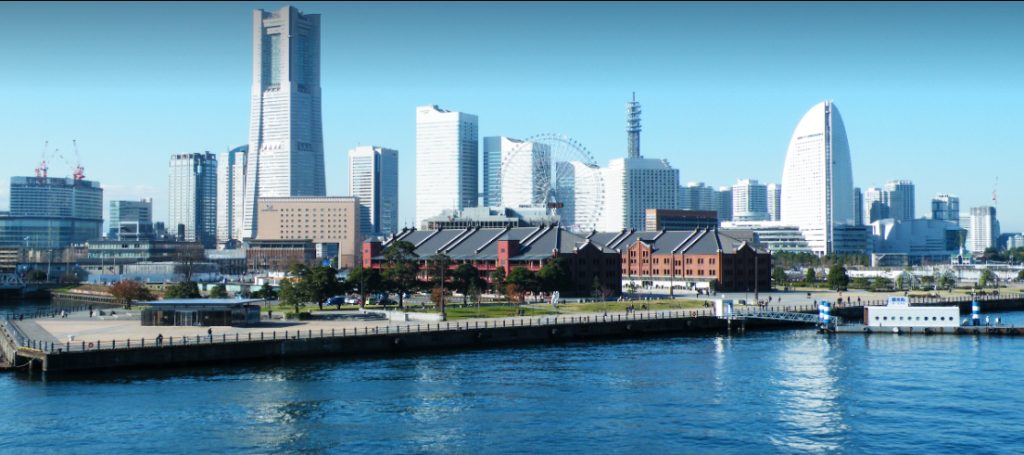 Since 1993 Japan has conferenced six times with African leaders with a seventh session billed to commence today, 27 August 2019 in Yokohama. Initially attracting only a handful of African Heads of State, the Tokyo International Conference on African Development (TICAN) now has virtually all African Presidents and Prime Ministers jostling for visibility. It is now being recognized as one of the most important and visible vehicles for strengthening Japan's relationship with Africa. A multilateral and international forum focusing on African development, the theme for TICAD7 "Africa and Yokohama: Sharing Passion for the Future" raises questions as to whose future is being positively served here.
Japan says it pursues two major approaches to guide its relations with African countries, namely quality growth: inclusiveness, sustainability as well as resilience and human security: capacity building focusing on each individual in Africa. With the inception of TICAD, Japan took the lead in fostering international discussion on Africa's development. TICAD's innovative approaches include advocating African ownershipand international partnership; promoting the participation of international organizations, donor countries, private sector and civil society; and creating follow-up and review mechanisms to ensure the progress of programmes and projects.
After 23 years of its existence, the Sixth Tokyo International Conference on African Development (TICAD6) was held at the Kenyatta International Convention Centre (KICC) on 27 – 28 August 2016, making it the first TICAD held on African continent. The theme of TICAD VI was 'Advancing Africa's sustainable Development agenda: TICAD Partnership for Shared Prosperity'. It adopted three pillars for Japan's cooperation policy with Africa. Firstly, promotion of economic structural changes through economic diversification and industrialization. Secondly, promoting a resilient health system for high quality of life, and thirdly, promoting social stabilization for shared prosperity.
I have quite a lot on my mind but my priority thought centers around the fact that Japan's curious departure from the traditional overseas development assistance #ODA strategy is a commentary on the changing landscape of international development. It does not seem to me that Japan's major interest is about developing Africa. It is more like, and rightfully so, building Japan's economy taking advantage of the abundant resources that Africa has, which includes 89% of world's total reserves of platinum, 60% of diamonds, 53% of cobalt, 37% of zirconium.Japan is known to actively deploy its diplomacy towards Africa in order to maintain the momentum. The Japan–African Regional Economic Communities (RECs) Summit Roundtable for instance, was held in New York on the margins of the 2013 UN General Assembly, chaired by Prime Minister Abe. In the roundtable, participants exchanged views on agricultural development and food security. In addition, from November 24 to December 5, 2013, Japan dispatched a Public and Private Sector Joint Mission for Promoting Trade and Investment for Africa to the Republic of the Congo, the Gabonese Republic, and Ivory Coast. Thus, Japan hopes to further develop its relations with Africa through such follow-up measures to TICAD. Furthermore, Prime Minister Abe visited three African countries in 2014, fulfilling his promise at TICAD5 to visit Africa in the near future.

Africa has become a bride everyone wants to court. But the big question is: does #Africa realize how beautiful a bride it is and why everyone wants her? Has Africa got a strategy to harness its potentials and yield dividend for its overwhelmingly growing youthful but restive population? With the Africa Continental Free Trade Agreement #AfCFTA now a reality, one would hope that sooner rather than later, Africa will begin to grow for itself, leaders who would help drive the developed but never implemented continent-wide agenda for development through which they relate with the likes of TICAD & FOCAC (Forum on China-Africa Cooperation). An Africa-wide Agenda with country strategies should be anchored on the notion that different African countries have different competitive advantages over one another. Until Africa emerges with leaders who understand that fair trading conditions with Western nations will yield more dividends than aid, the continent will continue to be poor and under-developed.