"As global humans our hearts bleed for Nigeria; as Belgian-Nigerians we are disgusted but as law abiding world citizens, we are confident that this cannot go unaccounted for. Belgium cannot afford to look the other way. This is why we are reaching out to you" – Coalition of Belgian-Nigerians & Global Friends of Nigeria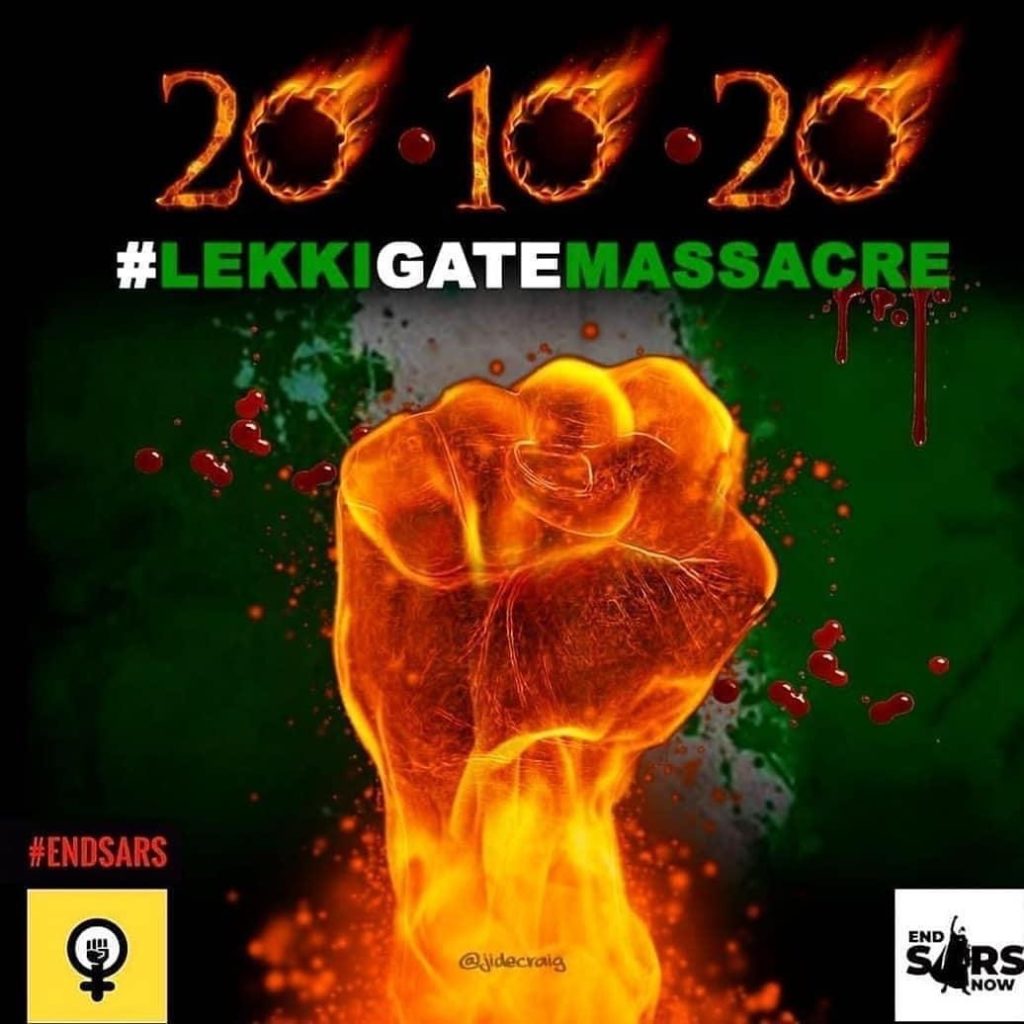 Her Excellency Madam Sophie Wilmès
Deputy Prime Minister & Minister of Foreign Affairs, European Affairs & Foreign Trade
Federal Government of the Kingdom of Belgium
Karmelietenstraat 15
1000 Brussels
Belgium

We write to you as Belgian-Nigerians, supported by our friends and allies in the global community to formally draw your attention to the escalating gross human rights abuses and mass killings of innocent, young civil protesters in Nigeria. As stakeholders in both the Nigerian  and the Belgian projects, we want to seek actions from you, in the first instance, to stop the senseless killings and the fast collapsing humanity in Nigeria that comes with it.
The issues
Nigerian youths organised themselves into a civil group to call for an end to police brutality by Special Anti-Robbery Squad (SARS) under the campaign tag #EndSARS. The peaceful protest was nationwide. Details and further reference are contained here. In the early evening of Tuesday 20 October 2020, the world watched with unbearable horror as the Nigerian armed forces opened live fire against these young Nigerian protesters who had over the previous two weeks been peacefully protesting. Although there are reports of isolated incidents of police manhandling of these young peaceful civil protesters around the country, the use of brute force and mass killing by the armed forces took place in the Lekki Tollgate area of Lagos. Among others, a BBC report puts the number of young people massacred in this callous operation at 20 with hundreds critically injured. As global humans our hearts bleed for Nigeria; as Belgian-Nigerians we are disgusted but as law abiding world citizens, we are confident that this cannot go unaccounted for. Belgium cannot afford to look the other way. This is why we are reaching out to you.
Our demands
In line with the Belgian and European values of human dignity, civil liberty, international solidarity and accountability of government towards its citizens, we implore you to immediately intervene in getting the government of Nigeria to put an end to the ongoing killing of citizens by its security agents.
Furthermore, we would like you to urgently and formally have this matter raised in the Federal Parliament of Belgium and the European Parliament for a resolution on and formal representation to the Nigerian Government as follows:
Condemnation of the killing of unarmed civil protesters by Nigerian armed forces under any circumstances
Independent investigation of the killings and where international law permits, perpetrators including their chains of command, to be brought before international court of human rights
Public acknowledgment and naming of all victims of SARS including those who have been killed; abducted and/or whose whereabouts are yet unknown, of which some testimonies are to be found here
Immediate stop to all collaborations with the Government of Nigeria particularly on matters related to strengthening of the police force until there is independent verification of the commitment of Go ernment to police reform by a credible international human rights body with a presence in Nigeria, for instance Amnesty International.
As Belgian-Nigerians and citizen of the global community of nations, we reaffirm our commitment to a sound and fair Belgium – Nigeria bilateral relations in which protection and defence of the fundamental rights of citizen is taken seriously.
We thank you in advance for a swift action as we await your feedback.
[signed]
Collins NWEKE
For & on behalf of Coalition of Belgian-Nigerians and friends of Nigeria
Brussels, 21 October 2020