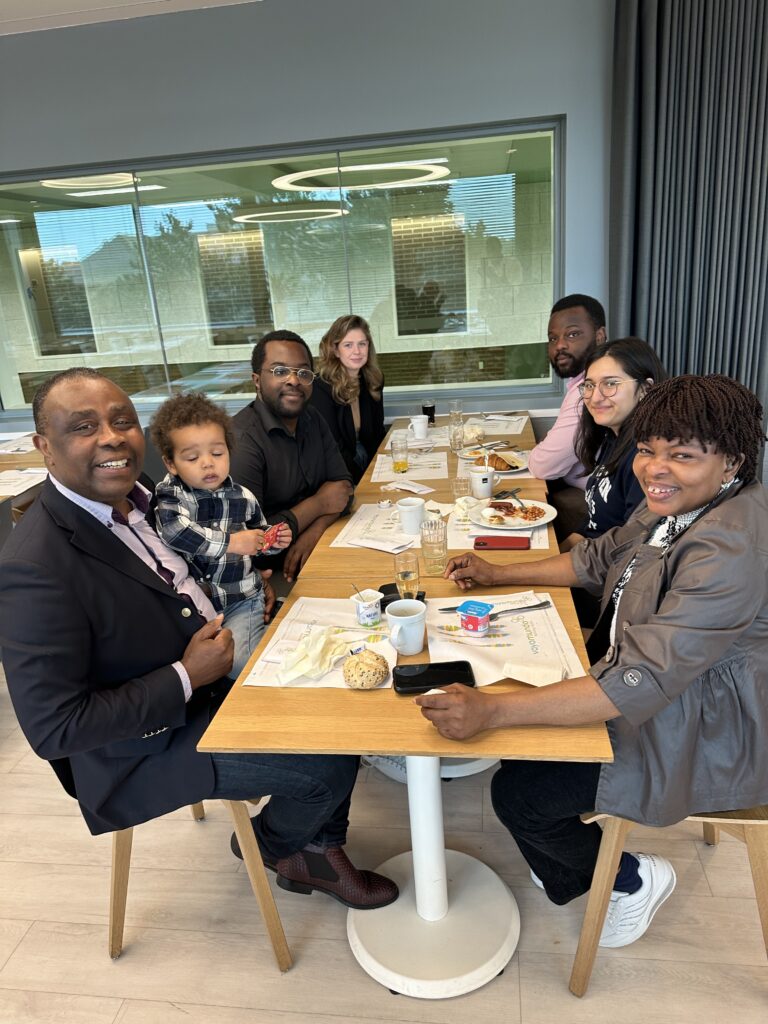 It took till late morning before we finally crawled out of bed after reviewing and sending a few enquiries over WhatsApp and receiving one or two calls.
One of the enquiries in particular was seeking permission to republish an interview I had back in February 2017 by Arukaino Umukoro of Sunday Punch Nigeria on Fatherhood:
Raising kids in Europe is challenging – Nweke.
I was flattered to read that this particular online media was keen to republish the interview as their lead article on the occasion of Father's Day. I got even more flattered to learn that since its debut, the piece had been republished hundreds of times by different media outlets. Nice to know that people take active interest on the subject of fatherhood! And that my experience could be an inspiration to young fathers like those I fathered.
We shared the kitchen, Tonia and I, although at a point I was basically chased into a corner of the dining table while her preparation of moi-moi took all available spaces. The deal was for each one of us to make her / his favourite dish for Father's Day.
I chose to make my Giant Meat Pie and Tonia, her Nigerian beans-cake, Moi-Moi. Yummy 😋
Just as I was putting on records that if the Giant Meat Pie turned out bad, it has to be because she dominated the kitchen, I felt a hand on my shoulder "Happy Father's Day Daddy. How much longer will lunch take?" Meanwhile the oven had only just been pre-heated.
Everyone loved both delicacies or so my polite family said. The rest of the day was between my TV sofa, the fridge and the dinning room. Call it an ideal Father's Day!
HAPPY FATHER'S DAY TO ALL YOU FATHERS OUT THERE AND SOME MOTHERS WHO FOR WHATEVER REASONS ARE ALSO PLAYING FATHER ROLES TOO!
http://punchng.com/raising-kids-europe-challenging-nweke/