An Associate from our times in London, especially during the scramble for fresh capital to consolidate the banking sector, mentioned to me a couple of years ago about the ANAMBRA 2070 FUTURES COMMITTEE. He had all along taken me for a fellow Anambrabrian and wanted me to serve with him in the Committee. The fact that I am Deltan whose wife is Anambrarian with two young adult sons who are full-fledge Umudiana Anambra, were fine arguments but they didn't move a needle. My guy went ahead to chair one of the business sub-committees but I couldn't serve in Anambra 2070 Committee. Sad!🥲😞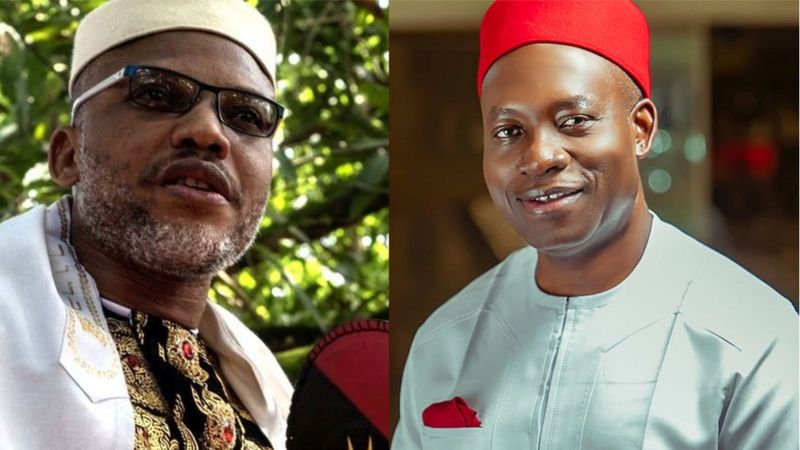 Anambra 2070 Committee was a group of Ndi Anambra, led by Chukwuma SOLUDO, with the blessing of the State Government, working together on a 50 year strategic plan for the State. The Soludo Manifesto for Governor of Anambra derived to a large extent from the work of the Anambra 2070 Strategic Plan. He did not wake up from a hangover out of a drinking binge and decided he wants to be Governor of a State with arguably the largest concentration of billionaires in Nigeria. The SME Bank, Anambra Mega Enterprise, the South-East Integrated Development, Infrastructure Fund, et cetera from the future plan, got integrated into the Soludo Manifesto. A coincidence? No, not at all! It's called strategic planning. The point to be made here is that the man has a plan. He wants to be Governor based on a decent, public goods perspective, not on self-interest. For those that still believe in proactive, purposeful, intellectual politics, this is reassuring. It rekindles hope in politics of substance and purpose.

Yes, the All Progressives Grand Alliance (APGA), the Political Party whose flag Soludo bears for Governor, is a huge force in Anambra. If one asserts that its candidate has a good chance of winning the governorship, one won't be wrong. But what if it was a bad candidate, like …. I am not saying? What if it was a big name candidate, a certified crook, one that has never flown commercial (but flies only Chartered) for nearly two decades or travelled the Lagos – Onitsha road? What if it was a candidate with no clear plans yet has an APGA ticket? Honestly I don't have the answer. He may or may not have won. What I do know is that the days of a clueless society that thinks and votes without considering track records, integrity, competence and capacity are numbered. I like to think that Anambra proved it with Soludo, who obviously has a plan.
But even with his plans, can Soludo stay on track? As is the case with most politicians in Nigeria, he may get distracted by politics and the crooks who dominate Nigerian politics and therefore unable to deliver. If Soludo could implement only 20% of his manifesto in the area of industrialisation and consequent job creation for the youths, he'd be making a difference not only for Anambra but for the entire South-East region. Simply by getting young people to believe that all hope isn't lost for them for a better life and future within Nigeria, the Governorship of Soludo will make Nnamdi Kalu's job of controlling the minds of young people using their hopelessness as springboard, difficult if not impossible! This may mark the beginning of the end for the separatist Biafran agitations. Potentially, a successful Soludo Governorship might potend an end to Nnamdi Kanu's agitation for the sovereign nation to be named Biafra.
Congratulations nwannaa Chukwuma Soludo! But Fingers Crossed🤞🏾