The deterioration of Nigeria has been on for quite a while. The current generation of Nigerians has not known a nation that truly held promise for them. Yet, in view of the global village which the world has become, this generation of Nigerians understand what it means for one's country to hold promise for one. They feel deprived, rubbed and battered. Some feel defeated. A few are resilient. Yet others
are battle-ready to win back their country.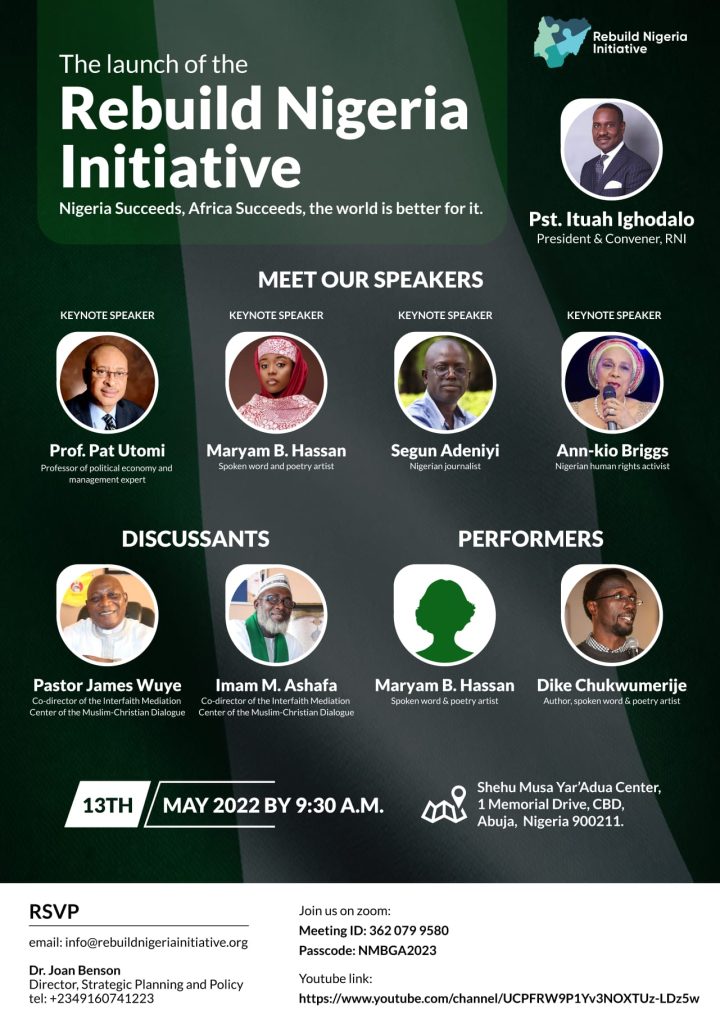 The battleground for the battle-ready young Nigerians are the streets of the country, from North to South, East to West and they manifest in banditry, kidnapping, petty to serious robbery and anything in between. It used to be that the ghost of Biafra roamed only the streets of Igboland. But with the passing years, the spirits of Oduduwa is being invoked actively while up North the chant for Arewa as a republic in whom its descendants have more faith, is getting louder. The guns have failed to silent the chants.
The fathers of this generation and their fathers look on helplessly realising that they have failed their children and grandchildren. Yet some have refused to be spectators of this carnage. They are conscious of the fact that throughout history, meaningful change was brought about by men and women who refused to be spectators of human suffering and injustice but stood up and acted. By acting, they changed their society and the world. Over the past year, in the middle of the Covid-19 pandemic, a group of Nigerians has been reflecting on these ironies of a nation and have decided to lean on the strength of others around the world who have changed their worlds by shire courage.

They have reasoned that this failing state called Nigeria, can't be allowed to fail.
In the summation of these Nigerians, the missing link in the potential great nation that their fatherland ought to be and the weak entity that it is currently, is genuine dialogue! Nigeria must genuinely dialogue to reconcile not only its diverse people, but also its contradictions. Rebuild Nigeria Initiative was birthed to activate genuine dialogue, which is precursor to reconciliation and a halt to the speedy slide into disintegration of the largest black nation on the face of the earth. We have abiding faith in a new Nigeria, united, equitable, just and inclusive – A Nation at Peace.
Over the past year, Rebuild Nigeria Initiative has consulted widely, at home and in Diaspora, with Nigerians and friends of Nigeria. Our ambition as a group of concerned Nigerians around the world to build a global coalition of strategic stakeholders and partners, is one that strikes a cord with all who
have heard us out.

The launch of Rebuild Nigeria Initiative is the start shot of an advocacy work whose pertinence has been tested and demonstrated over an incubation phase of a year. We invite the world to meet us, to work with us, because when (not if!) Nigeria succeeds, Africa succeeds and the world is better for it!